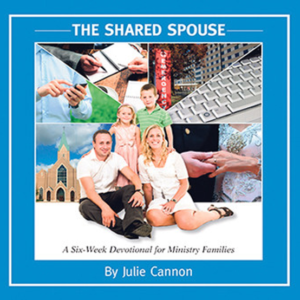 "THE SHARED SPOUSE"
Julie grew up as a preacher's kid and is now a pastor's wife. She felt the call to write a book specifically designed for spouses engaged in ministry. She draws upon experiences that have included sleepless nights, defeat, and discouragement to offer a word of encouragement to families called to ministry. Claiming God's promise to the prophet Jeremiah, "Do not be afraid…for I am with you and will rescue you." Julie weaves personal life events and scriptural insights into a six-week Bible study designed to help the family who is serving God.
Section Titles:
Answering The Call
Protecting Each Other
Transitions in the Making
Family Ties
Sharing, Sizzling, & Spent Sundays
Navigating Church Conflict
Devotion Titles:
Stale Clay
Safeguard Your Marriage
Hospital Pit-Stops
The Pastor (i.e. my husband) Fired Me
U-Hauls & Two Men and a Truck
Bitter or Better
Finding Favor on Level Ground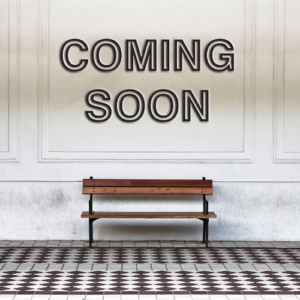 "MORE THAN JUST A NUMBER"
Julie has been working on this book project for three years. She is in the finishing stages of "More Than Just a Number." It is a devotional written for women to encourage and inspire.
You live in a world defined by numbers. They are everywhere you go and define so much of your society. The number on a scale, the grade point average on your report card, the number of points you scored or your athletic team scored, the number of friends that "liked" your most recent social media post, the number in your bank account, the number of direct reports to you in your office, your age, number of years you have been single or married, etc…The list is endless.
This book takes a look at what numbers occupy much of our time and energy and what actually matters to The Lord.
Devotion Titles:
The Dreaded Scale
Hormone Havoc
The Cover-Up
Soup Only Please
Filled to the Brim
A Root Reset
37 is a Good Age to Be
Drink The Cup